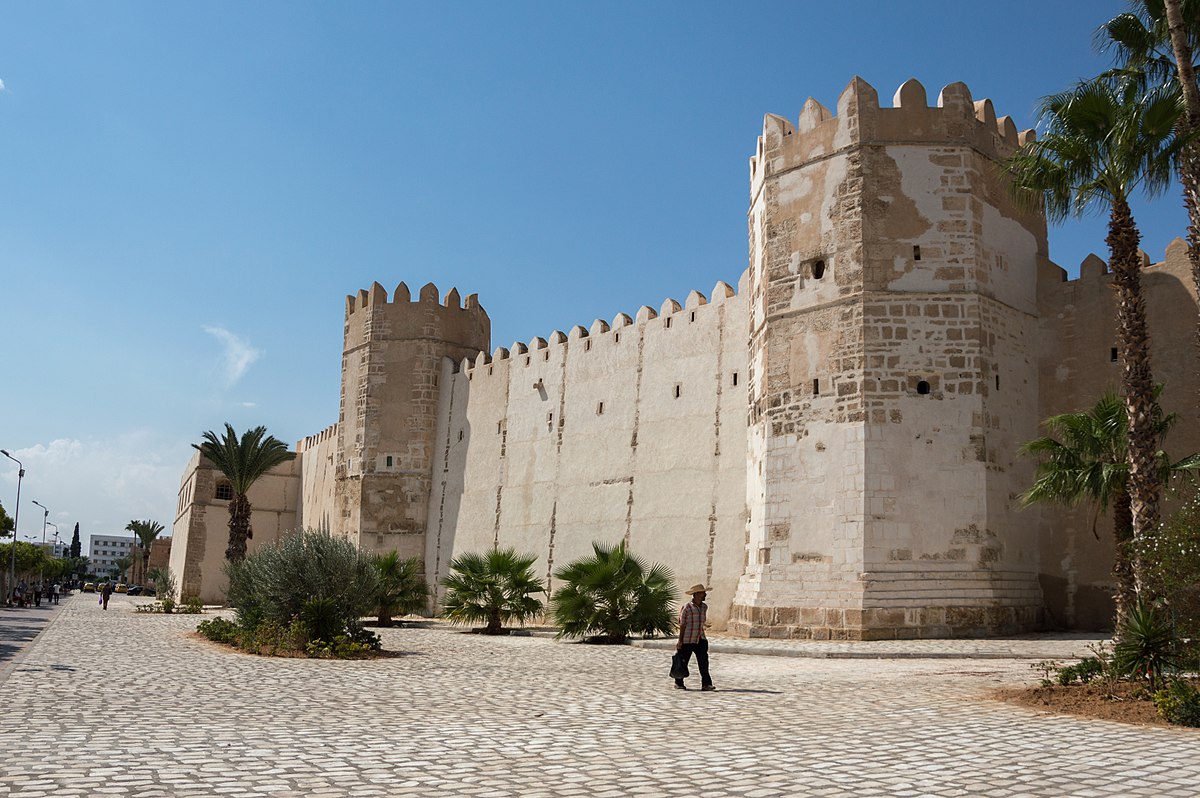 It was established by Ben Salem Al-Bakri Al-Waeli Ali in 242 AH -856 CE, during the time of Prince Ibn Al-Aghlab Ahmed. It was first built with bricks then renewed with stones. It played an important role in defending the city in hard times, including: the Norman occupation, the Spanish attacks, the knights of St. John of Malta and the Venetian. It is one of the most important landmarks in the Arab world.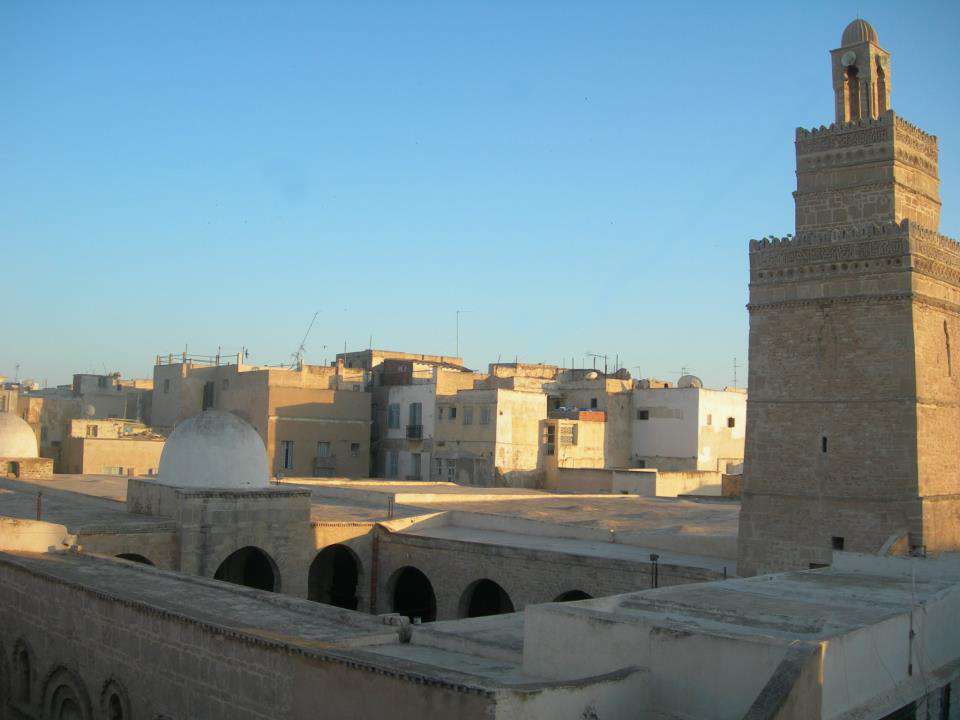 It was also established by Ben Salem Al-Bakri Al-Waeli Al in 242 AH- 856 CE during the period of Prince Ibn al-Aghlab Ahmed. The Great Mosque occupies the heart of the ancient city and the main focus of its layout. It has evolved twice, once during the 12th century, and the other during the 18th century. With its Aghlabid, Housaynid and Zairid remnants, the mosque is considered to be one of the most prominent religious monuments in Africa, along with the Oqba Mosque, the Sousse Mosque, and the Zaytuna Mosque.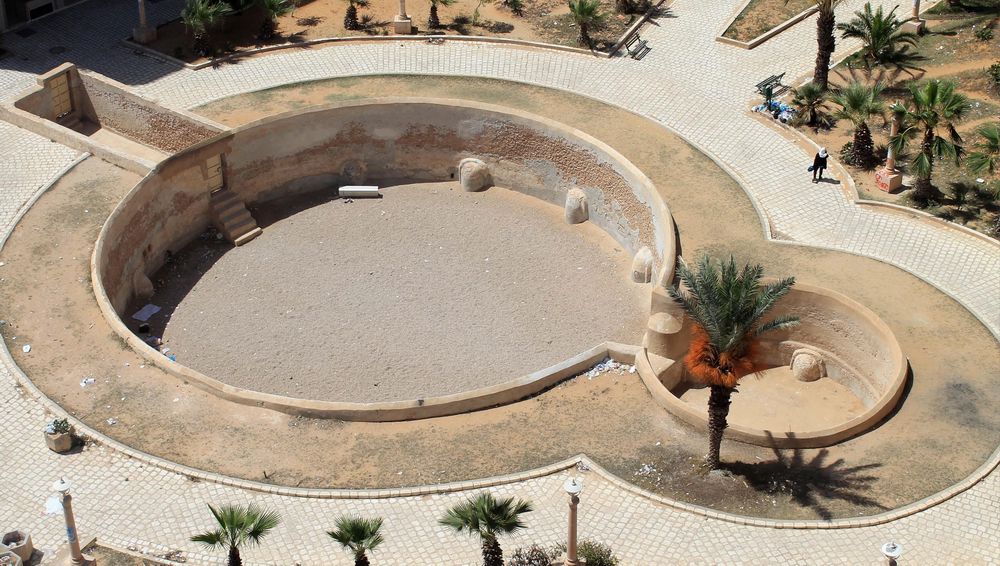 The first Basin is located next to the fence, while the second is situated in the northern city, 200 meters from north city fence. The two fences are considered to be one of the first water stores that the public benefited from the people. These basins were built according to the Kairouan basins layout, but smaller in size.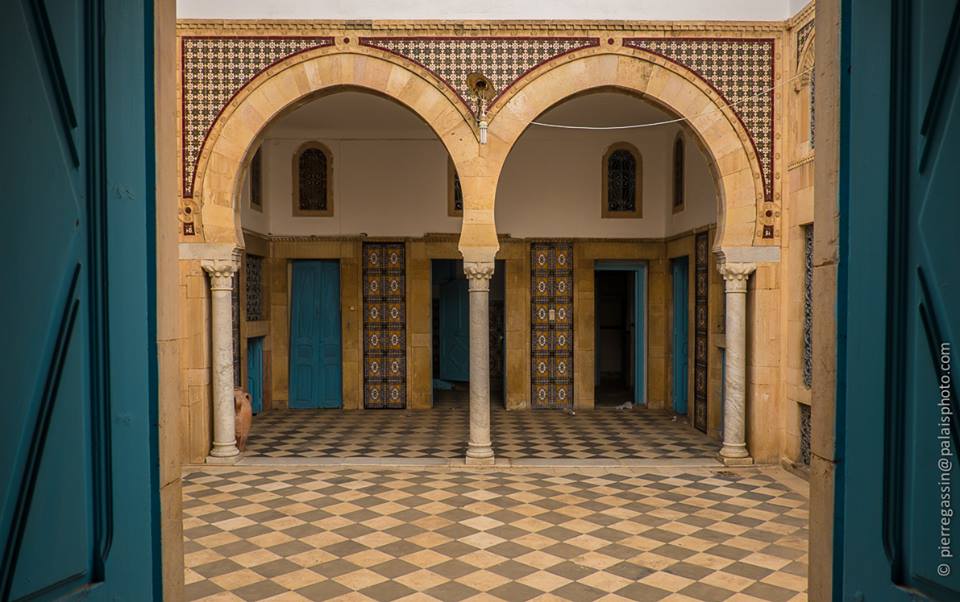 The Museum of Arts and Popular Traditions is located in an antique house from the fenced city, and was owned by the Jallouli family. It is a beautiful house, which represents a vivid picture of engineering art in the city of Sfax.
The museum contains samples of the traditional Sfax city life, especially within the family. The mortar house, the kitchen, the bedroom, the reception and the dining are equipped with furniture expressing their domains in the past excessively.
The museum also displays examples of weddings, dress, ornaments, weapons, decorative wood and crystal paintings, all of which are manifestations of the various arts that were popular in the city and expressing taste, luxury, or religiosity.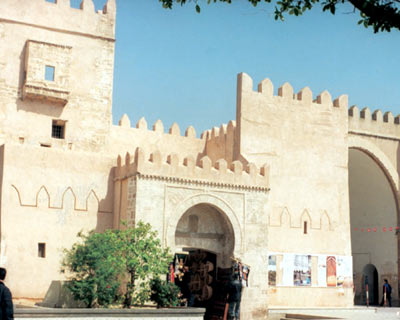 It is located in the south-western corner of the city fence. It was a bond at the beginning. Since the founding of the city, it became the seat of the governor and the headquarters of the army then the headquarters of the army in the era of the Ottoman Empire, in the late 16th century. Today, it embraces the Museum of Traditional Architectural Art.